Scott's Diner opened its doors on November 22, 2016 with the purpose of serving quality food with exceptional service in a relaxed, hometown, family atmosphere.
Family orientated and community conscience, Scott's Diner gives back to the community by supporting local government, Schools, and charitable organizations.
Scott's Diner strives to serve Quality meals to its clientele by using fresh ingredients, unique menu items and modern plate presentations. Serving breakfast all day. Including a broad selection of omelets, waffles, and pancakes. A full menu of lunch items available. Including Daily Features, Chef Crafted Sandwiches, Fresh Salads, as well as Exceptional Desserts.
What is "a traditional diner with a contemporary twist"?
When people think of a diner, "traditionally" they think of breakfast served all day, burgers, hot dogs, meatloaf, etc.… and we have those items. What sets us apart is the "contemporary" part. The "contemporary" part comes in with fresh ingredients, unique menu items, and modern plate presentations. All served in a warm and inviting, freshly renovated dining room.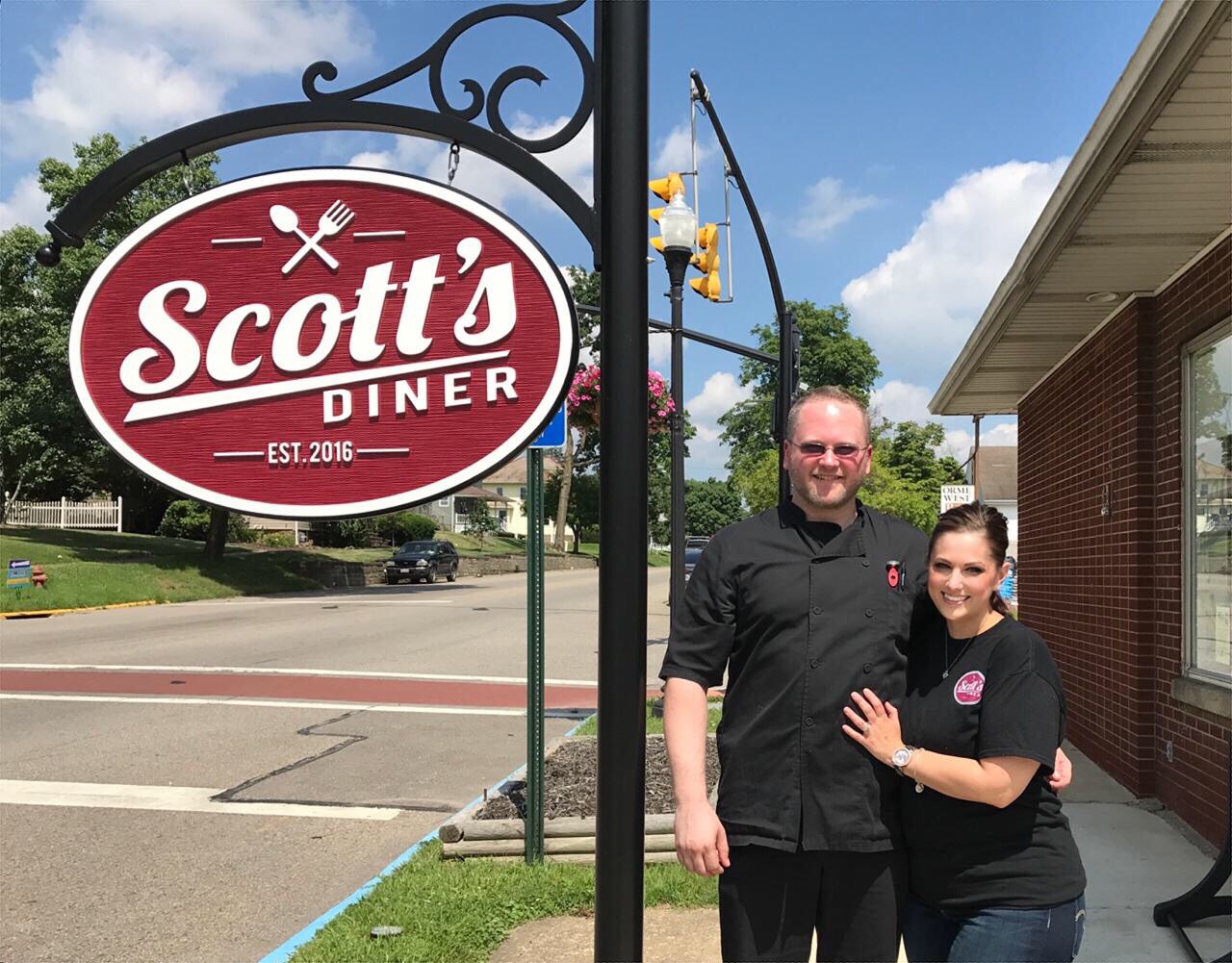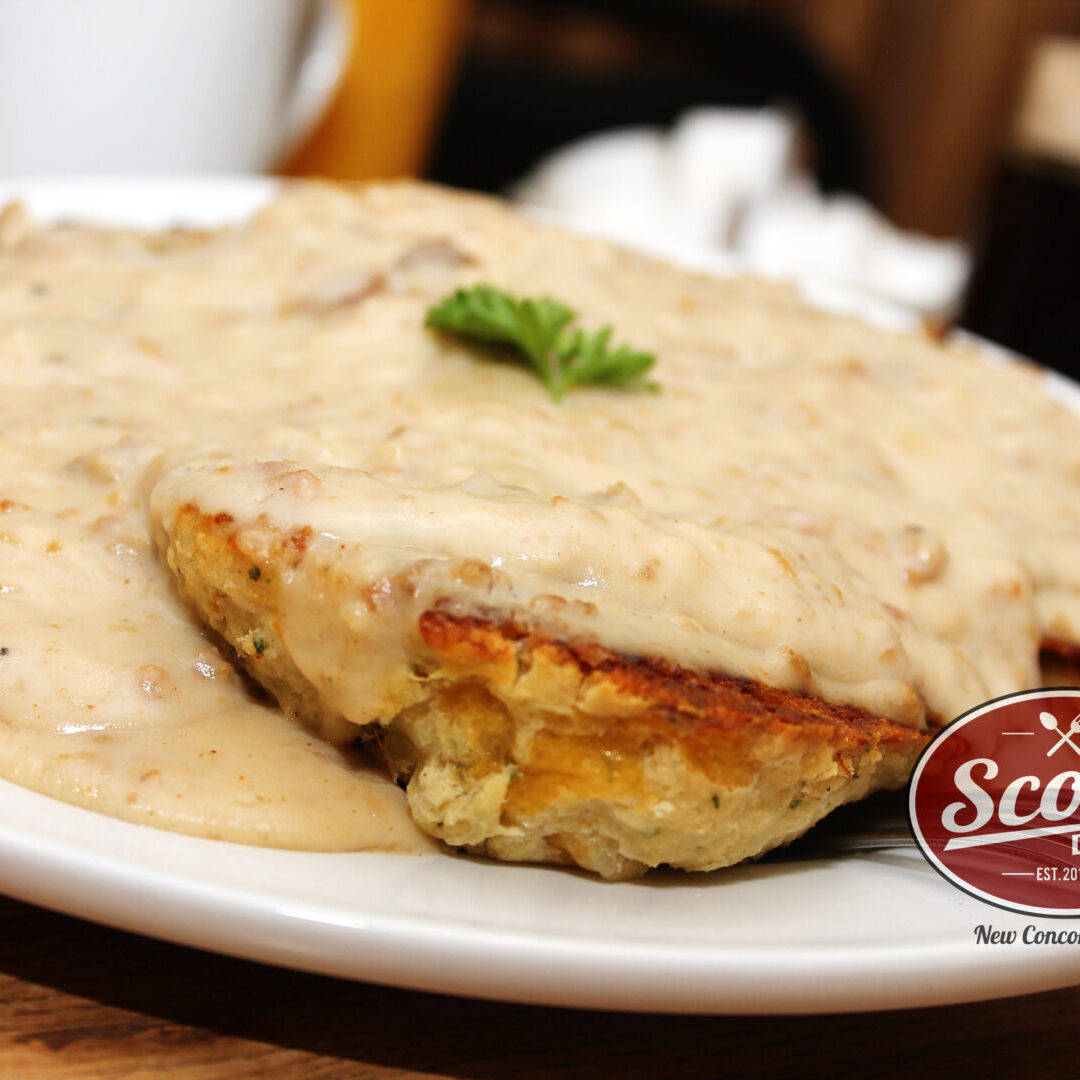 Biscuits and Gravy with Home Fries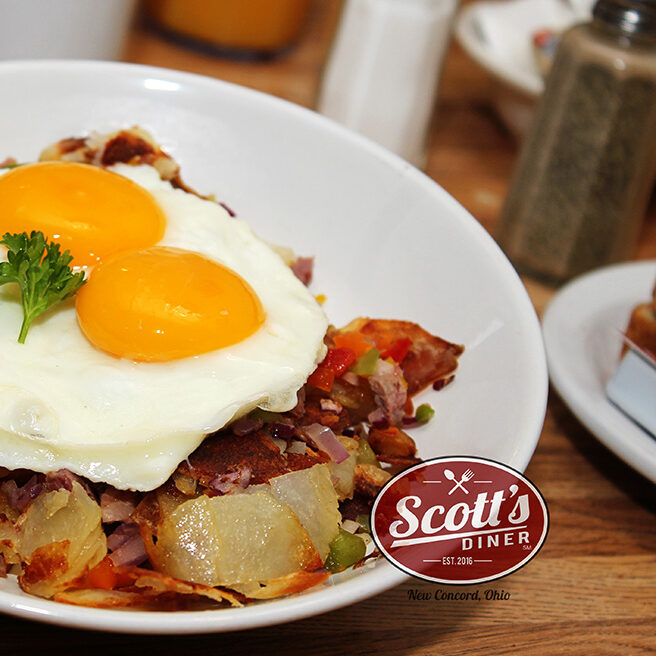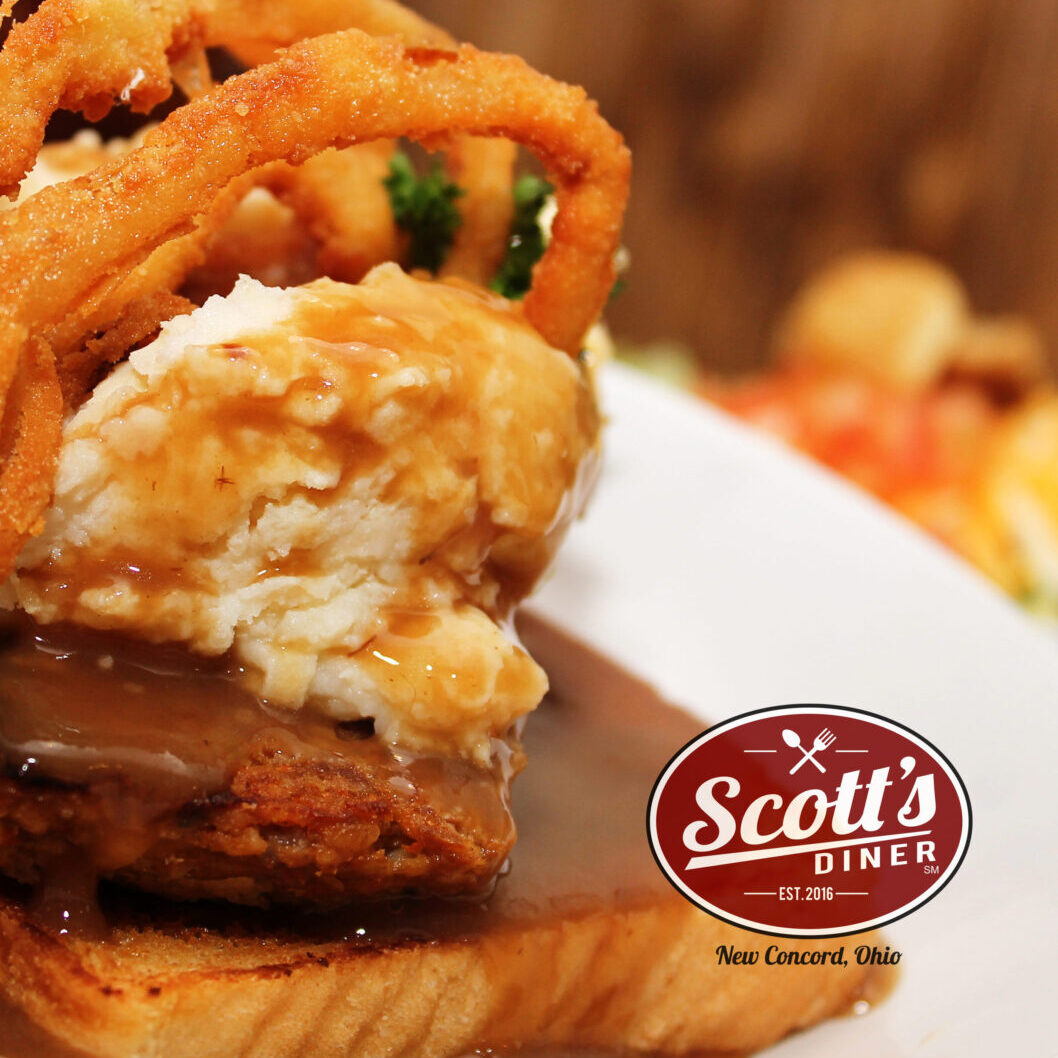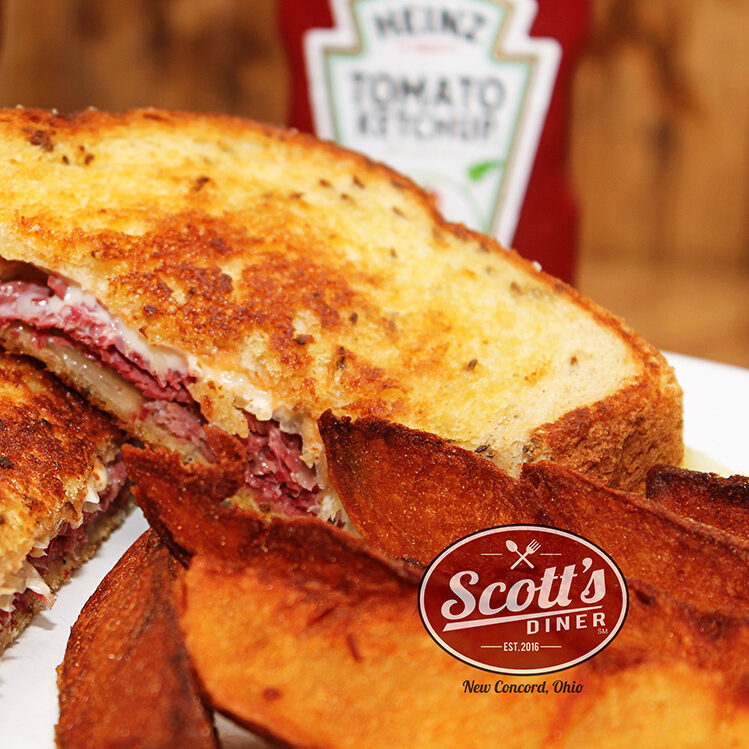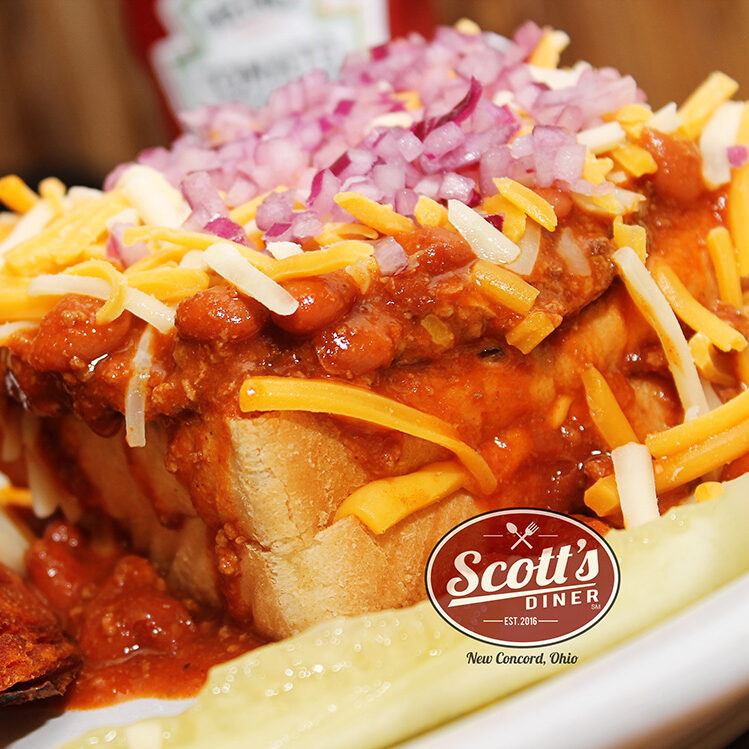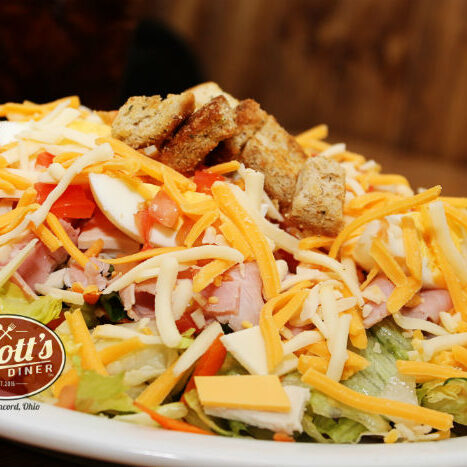 Here are what people are saying about Scott's Diner...
Great food, Great service, Great people!!!
Katie G. Dailey
A great place to eat.
Friendly staff and owners, Keith and 
Alisha Scott!!!!!
Bill Roberts
The food feels home cooked and you are treated like family.
Steve Hitchcock
Love eating here!
Great food, great service!
Our favorite place to get breakfast!
Chelsea Townsend
Skip the food chains and enjoy a local favorite!
Jennifer K. Harmon
"A Picture is Worth a Thousand Words"